Corporate Clients:

Altour Air
Battery Tex
FPC National
Girl Scouts of Los Angeles
LiveOffice
RealPropLaw.com
Oversee.net
LawOfficeRentals.com

International Clients

FinditinRome.com
BraccianoLago.com
EddiesFun.com
SloppySams.com
VirginiaeInRome.com
VirgilioRoma.com
79rs.com

Entertainment Clients & Productions:

Burton Cummings (The Guess Who)
Family Stone Band
JayZ (Record Release Webcast)
Layabout
Lionel Richie
Mathieu Bitton
Neal Preston
The Pretenders
Sly Stone
Sly's Lil Sis
Featured Client Website:
PrestonPictures.com

Neal Preston, the world's greatest live Rock photographer, chose Meteorsite to build his dynamic Flash photo gallery website.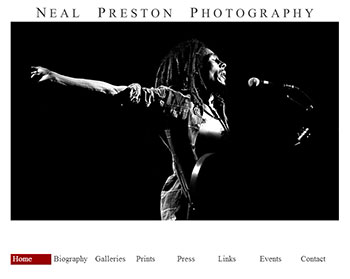 Contact us today to attain your Web Development and Search Engine Marketing goals.
Email Us or call us toll-free at 1-888-265-6007.