Our SEO Methods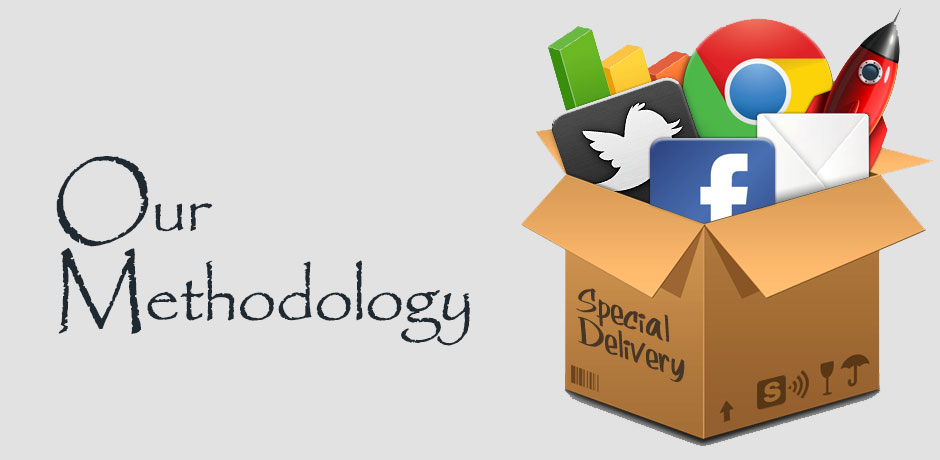 Our methodology begins at 30,000 feet in order to gain a more-encompassing view of a client's marketing goals and the tools they currently utilize.
We begin with an analysis of their current online marketing (from their organic rankings in search to their use of social media). We then provide a snapshot of their current efforts and we move to deeper reviews of their analytics, link profiles, email usage (e.g. newsletters), social posts and interaction, branding, authority and more.
We analyze their website(s) to ascertain programming issues which require urgent attention (e.g. we recently found that a new client's website took 10-minutes to send out their password recovery email). We find the issues that may cause people to leave the site, speak poorly about the site or otherwise receive a negative experience due to the site's inability to function properly. We also look at the loading time of the site and its individual pages and content. Ranking on search is negatively affected by slow loading speeds and other technical issues.
Our next step is to take the results of our analyses and our talks with the client and put them together into a cohesive strategy and action-plan (a sort of high-level architectural plan of thier site and marketing) and then create a customized campaign around it with goals, timing, and more.
We next begin the implementation side by either taking the helm ourselves or working hand-in-hand with their internal team to implement the developmental, content, linking, branding, conversion rate, and many other vital elements.
One key element to the success of any campaign is analysis of the results and transparent reporting to the client along with a clear and comprehensible discussion in everyday language (not technical jargon) so that the campaign and its results are clearly illustrated to all stake-holders.
We pride ourselves on our more than 20 years in SEO and we like to think that more than increasing revenue for our clients - we've made dealing with online marketing that much easier for them.
Please feel free to contact us with any questions on our process or click below for a free consultation and site audit.
Click here for your
or call 888-265-6007